RESTOCKING STONINGTON'S RECREATIONAL
SHELLFISH BEDS
The Stonington Shellfish Commission makes every effort to keep the recreational shellfish beds stocked with enough clams for recreational harvesters. In previous years, we purchased from a large Connecticut seafood wholesaler, which harvested shellfish from central and western Long Island Sound and trucked them to the Noank Aquaculture Co-Op. Stonington commercial oyster growers, Commission members, and community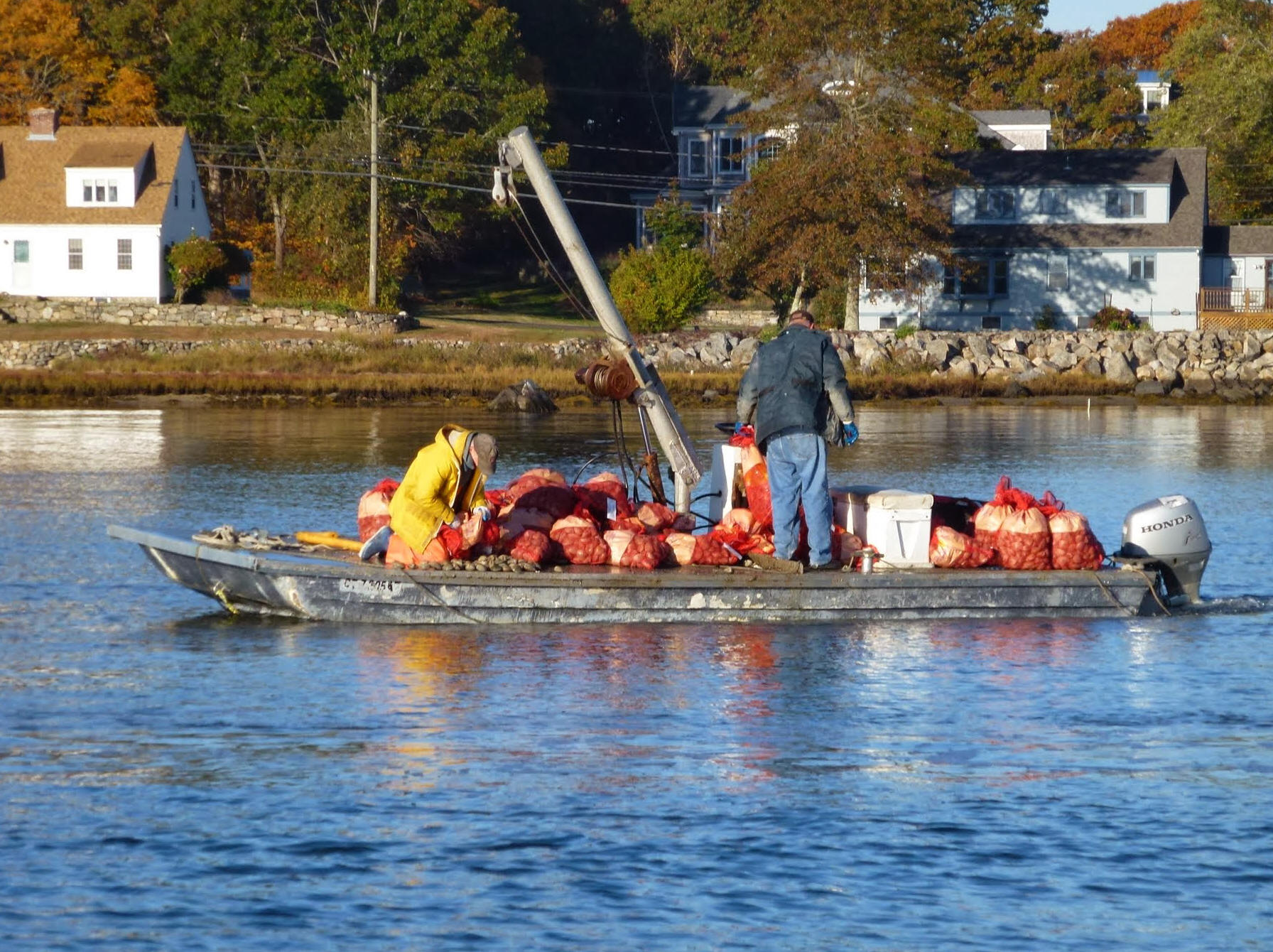 volunteers loaded the clams on boats and took them to the shellfish beds for distribution. In recent years, we have been unable to obtain large numbers of clams from wholesalers, so we made arrangement with local commercial shellfishermen to provide clams for transplanting. Unfortunately, this has resulted in a decline in the number of clams we receive. We will continue to seek additional sources for clams to transplant.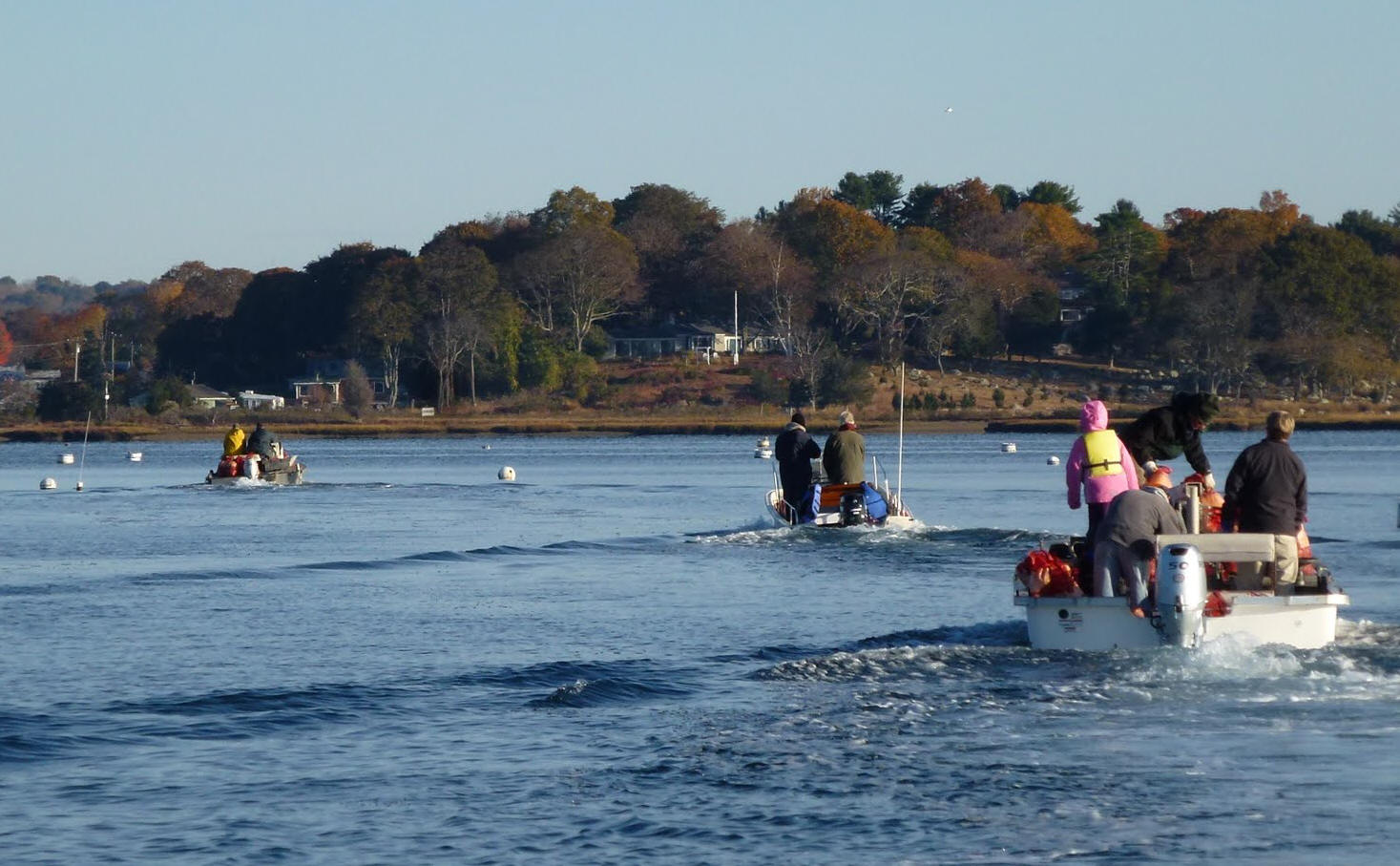 In 2018, the Shellfish Commission began stocking conditionally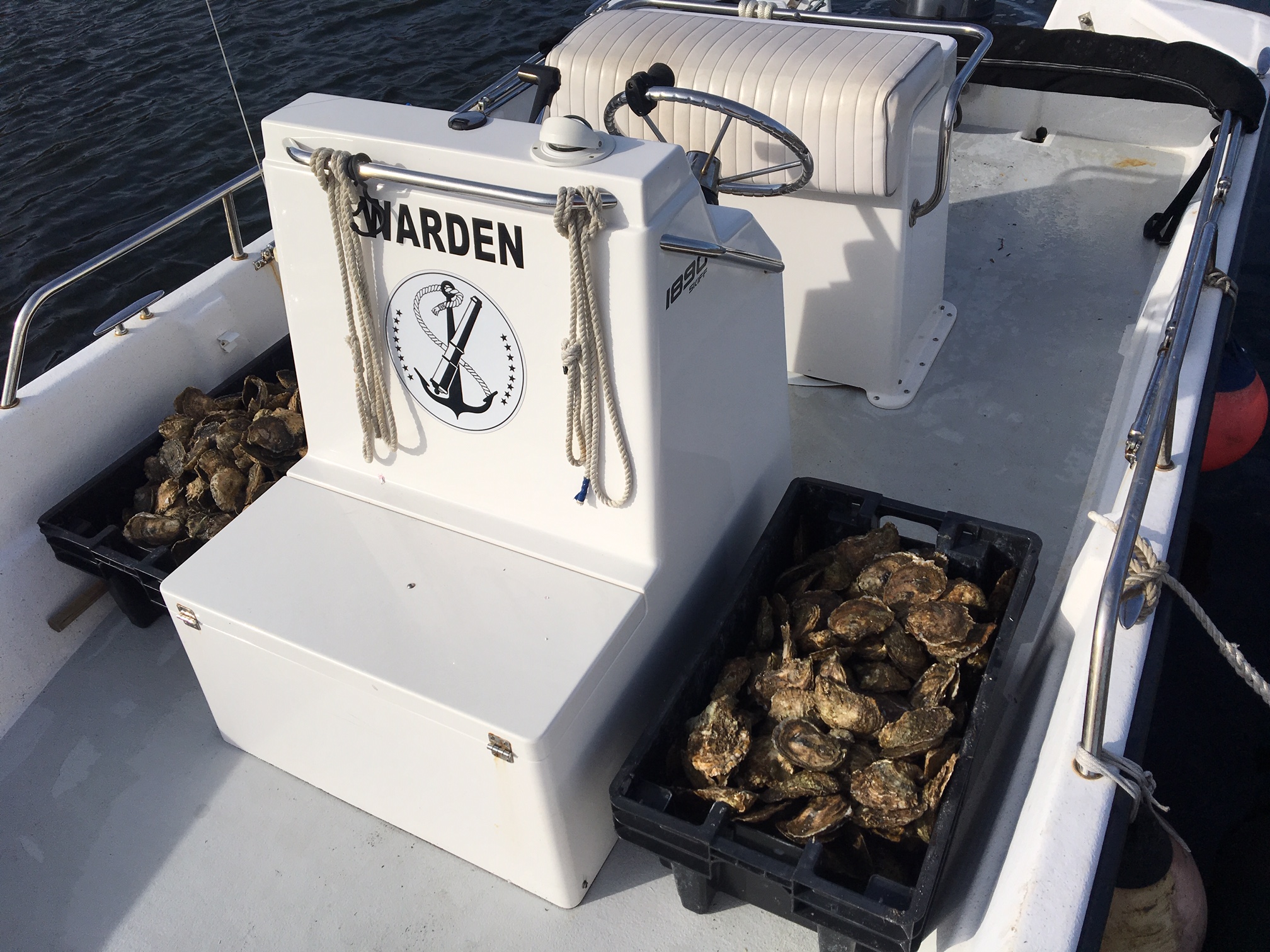 approved Area A with oysters received from Stonington's commercial oyster growers as payment for their use of Town of Stonington shellfish grounds. In the fall of 2019, the Shellfish Commission transpanted thousands of market-ready oysters into Area A. In addition, we transpanted a few thousand juvenile oysters that will be ready to harvest in the summer of 2020. All restocking is carried out under permits from the Connecticut Department of Agriculture/Bureau of Aquaculture.